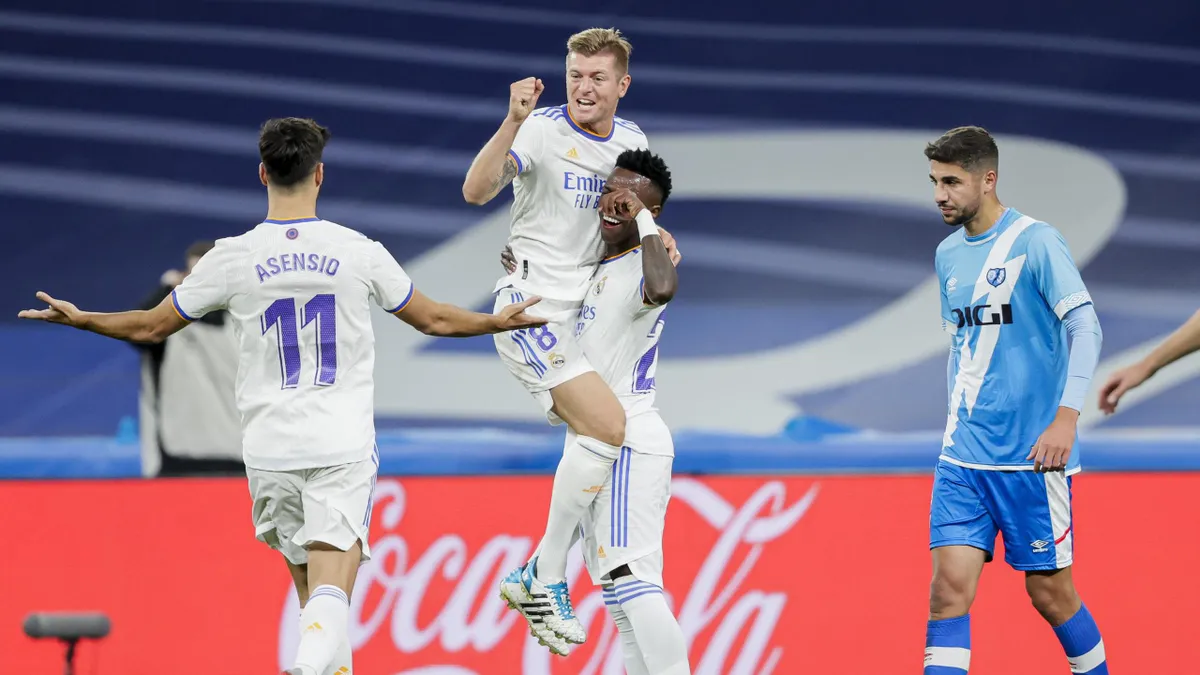 Photo: GettyImages
Real Madrid defeated Rayo Vallecano in 13th round match of the Spanish La Liga with the result of 2 – 1 and thus broke through to the first position on the table with two points more than Real Sociedad.
Rayo opened the match very well and threatened over Garcia in the first minute, but his shot went to the right of the goal, only to be threatened by Vinicius and Benzema on the other side, but there was no change in the result. However, Real made some decent plays and managed to score in the 14th minute when Kroos netted it for a 1-0 lead, and soon after, more precisely in the 38th minute, Benzema scored the second goal for his team and thus brought them a great lead at halftime.
Real certainly kept the advantage gained in the second half, but things changed in the 77th minute when Falcao, just eight minutes after entering the field, scored for 2 – 1 and significantly jeopardized the advantage of the Royal Club. The guests had the best chance to reach a draw and one point in the 92nd minute, as Toni Kroos threw the ball out of the goal line, after which Courtois brilliantly defended the shot from distance.
By the end of the match, the result did not change and Carlo Ancelotti's team managed to keep the advantage, and thus achieve the eighth victory of this season. Real Madrid is currently on first place in the table with 27 points. In the next round, which will be played after the national team break, Real will be facing against Granada away from home.