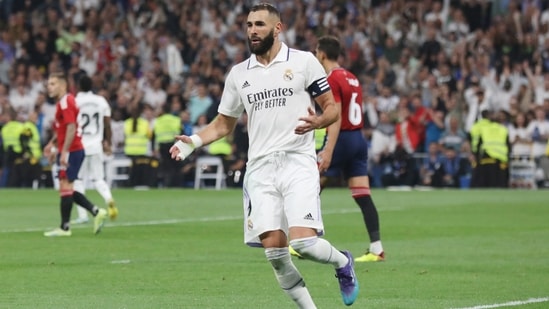 Photo: Reuters
Real Madrid drew against Osasuna in the 7th round of the Spanish La Liga at the Santiago Bernabeu stadium with the score being 1:1. This was their first setback this season and the first meeting in which they did not achieve a victory.
Madrid opened the match better and could have taken the lead already in the 6th minute, but Tchouameni's shot was blocked. Osasuna retaliated in the 34th minute through Abde, but his shot went wide of the goal, and then Benzema, who was not accurate in the 38th minute, missed a great chance for the Royal Club.
However, in the 42nd minute, Real took the lead, and the scorer was none other than Vinicius Junior. That was also the final result of the first half.
In the fifth minute of the second half, more precisely in the 50th minute, Osasuna equalized. Garcia was the scorer and he brought things back to the beginning, as Benzema had the best chance for the Los Blancos to win in the 79th minute when he missed a penalty. He shot powerfully towards the middle of the goal, but the ball hit the crossbar and thus ruined the last chance for his team. Although Real had more players, they did not manage to get three points until the end.
Real Madrid went without a win for the first time this season and now they have six wins and one draw, the same score as Barcelona, who are now first in the table due to better goal difference. On the other hand, Osasuna remained in an excellent sixth position with 13 points won.