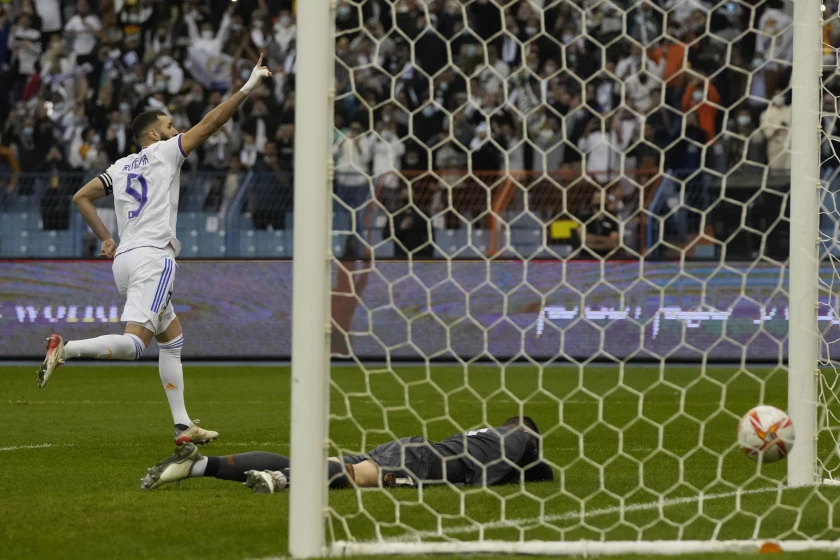 Photo: Hassan Ammar / AP Photo / Associated Press
Real Madrid won the Spanish Super Cup with a 2-0 victory in Jeddah in the final match against Athletic Bilbao.
In the 38th minute, Luka Modric took advantage of a great breakthrough on the right side and the assist of Rodrygo, as he masterfully scored from the edge of the penalty area for 1-0. Karim Benzema increased the lead to 2-0, as he successfully realized the penalty that was awarded after Judge Grado reviewed the VAR video.
Athletic had a numerical advantage in the very finish of the match when Eder Militao received a red card after his hand in front of the goal stopped Raul Garcia's shot. The Basques had a chance to reduce the lead to 2-1 in the 89th minute and try to equalize in the remaining few minutes, but Thibaut Courtois stopped Garcia's shot from the penalty spot with his foot and in the end it was 2-0 for Real.
Recall, Real beat Barcelona 3-2 in the semifinals, while Athletic was better than Atletico Madrid (2-1). This is Real's 12th trophy of the winner of the Spanish Super Cup.