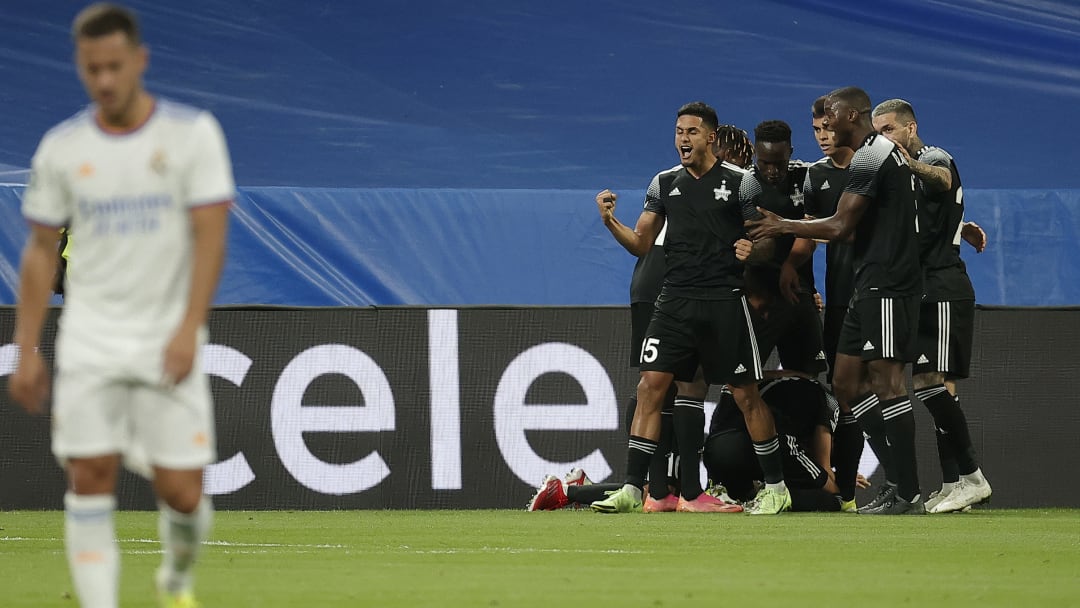 Photo: Anadolu Agency / Getty Images
In the 2nd round of Group D of the Champions League, the Sheriff footballers beat Real Madrid 2 – 1 at the Santiago Bernabeu, making the Moldovan champions the biggest sensation in the history of this competition.
Real dominated the ball from the beginning, but it was difficult to create opportunities. After 18 minutes, Karim Benzema sent a free kick in high over the penalty box. However, Georgios Athanasiadis made a spectacular save. And then a shock for the Kings in the 27th minute. Cristiano nicely centered in the penalty area, where Jasur Jakhshibaev welcomed the ball and with a nice header brought Sheriff into a sensational 1-0 lead.
By the end of the first half, Madrid had two solid chances. Karim Benzema and Eden Hazard threatened, but there was no change in the result. The sequel brought a similar game. Real attacked, but very futile. Hazard and Vinicus tried, to no avail, until referee Lawrence Visser of Belgium pointed to the white spot in the 63rd minute. Vinicius Junior fell after a duel in the penalty area, and Benzema was safe from the penalty spot for 1 – 1.
Real attacked and tried to turn things around, but instead, in the 90th minute, Sheriff froze the Bernabeu. Thill shot phenomenally from the top of the penalty area and scored a great goal for the Sheriff's sensational 2-1 win. Somewhat earlier, Shakhtar and Inter played in this group, and in the end there were no goals, as the result was 0 – 0.